Deep Vision Dance Company
---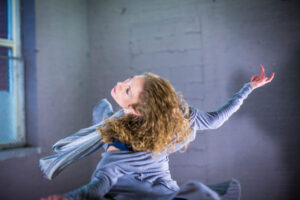 In the Mind of Nicole A. Martinell…
Questions about the emotional complexity of humankind and the strange beauty of the world around us initiate and propel Nicole A. Martinell's creative process. She is fueled by what connects us, what drives us, and what transforms us. Ranging from abstract to narrative work, her choreography illustrates opposing ends of a continuum – an unfolding journey characterized by detailed characters, spiraling phrases, and a continuous ebb and flow of space. Igniting long-lasting relationships and stimulating artistic growth, collaborative endeavors with dancers, musicians, scientists, and visual artists are at the forefront of every multilayered process. Martinell values creating an environment where all involved – including the choreography – grow, adapt, change, and thrive.
Baker Artist Portfolio Excerpts Playlist Video Collaborations Montage
---
Anti-Racism Statement from Deep Vision –
We at Deep Vision Dance Company support the Black Lives Matter movement, stand in solidarity with the Asian American Pacific Islander community, and work to defend, value, and amplify BIPOC voices. We support the LGBTQIA+ community and strive to listen, to speak up, to act, and to model inclusion and kindness. Violence, racism, and white supremacy must stop. Anti-racism is a process – an ongoing process of reflection, examination, disruption, and action. We commit to the process.
With love,
Deep Vision Dance Company